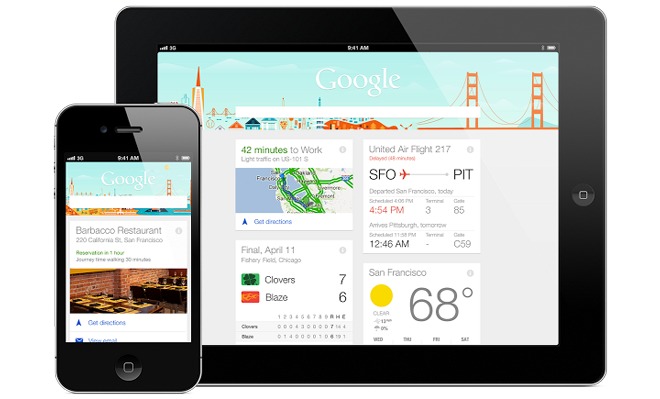 Google Now na iPhone-u i iPad-u
Objavljeno 30.04.2013. - autor
Adis Ćordić
- kategorija
iOS
Nakon mnogo priče o tome da li će Google Now biti dostupan i na iOS platformi, to se i dogodilo. Google Now i službeno je dostupan za iPhone i iPad uređaje, u sklopu Google Search aplikacije.
Aplikacija je urađena po uzoru na onu na Android platformi, uz jedan izuzetak, a to je naravno nemogućnost postavljanja na neki shortcut unutar OS-a. Za pokretanje neke funkcionalnosti potrebno je upaliti Google Search aplikaciju.
Pogledajte video u kojem je predstavljena osnovna funkcionalnost ove aplikacije na iOS platformi.
Ukoliko ste vlasnik nekog iOS uređaja, aplikaciju možete preuzeti putem sljedećeg linka.